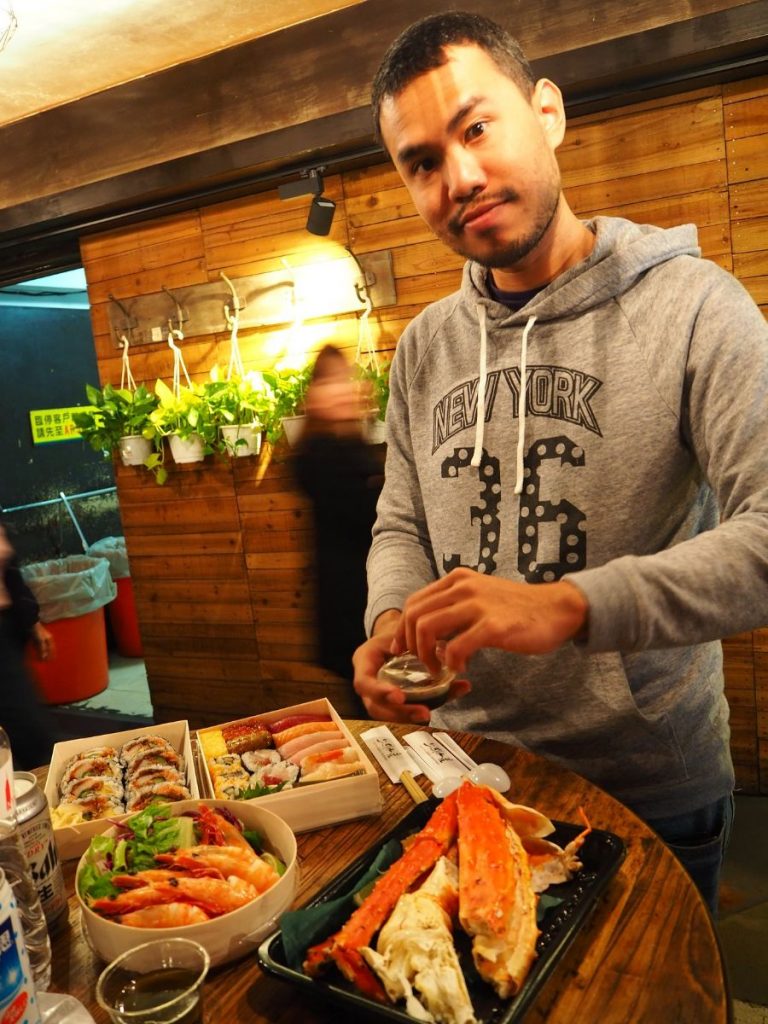 Doctoral Program of Computer Science and Information Engineering
After spending one and a half year in Taiwan as a doctoral student at NTNU, I found that my life here is peaceful and comfortable. Before coming here, I didn&rsquot have any experience about the lifestyle and culture of Taiwanese, I just applied for the doctoral position here because of the outstanding reputation of the university so it made me worry a little bit about the culture shock at the first time. However, being here for one and a half year makes me realize how the local people welcome and take care of foreigners in such a good way like I am a part of their family. I always get help from my classmate and the local people when I am in need. It is not only their kindness that makes me feel impressive, but the public transportation service and tourist place are the other reasons that make me fell in love. Various choices of public transportation in both single city and intercity that you can select for your journey at a reasonable price. 
Moreover, Taiwan also has a variety of amazing landmarks for taking a journey. With my journey in many cities of Taiwan make me know that there is not only about the civilization lifestyle, but it also has the various extraordinary natural scenarios that attract my feeling like Yangmingshan National Park and Jiufen village. Consequently, being here is more meaningful than studying for me, I can connect with the various culture and face many new worthy experiences. Therefore, if you are the real adventurer who loves to explore the new experience and looking for the university at the same, NTNU can be one of the excellent options that I would like to recommend.
Time fly so fast, I do not believe that now I have studied as a doctoral student at computer science and information engineering department, NTNU one and a half year. My name is Thammarsat Visutarrom from Thailand. There are many reasons that influence my decision to pursue a degree here. With the excellent long historical reputation and outstanding university score which is ranked by many world educational organizations such as Time Higher Education, QS and so on led me to choose NTNU as the first university in my list and I have never disappointed with my decision. From the first day at NTNU, the architecture and facility of the university make me feel comfortable and believe that this would be a good environment for studying.  Additionally, I have never felt alone in fixing any personal problems like cultural adaptation or course enrollment problem because the Office of International Affairs always take care of us warmly like we are from the same family. NTNU provides me the several modern courses that are taught by the experts in my field and they also have a strong connection with the various well-known universities that make me can cooperate my research with each other and support me to grow up in my field. If you are seeking the university in Taiwan, NTNU will be a good choice for growing up your bright future career. Let join us and be part of the NTNU family.
I am the kind of a food lover who always tries the new taste of every country where I visit. One and a half year ago, I started my new journey in Taiwan to pursue my doctoral degree at NTNU. Before coming here, I did not know that nearby my new university has one of the well-known night markets. When I arrived at my campus, Gongguan campus, I realized that this would be the right place for me. Gongguan night market is 15 minutes far away from my university by walk. There are various delicious local and international restaurant that you can try here, and till now I do not ever try all their menu yet. English menu is always provided in most of the restaurant, and they always welcome the foreigner who knows a little Chinese language like me kindly as well, so do not let the language to be the barrier for your passion. Mala Hot pot and Watch BBQ restaurant are my most favorite restaurant that I always visit every month, at least one or two times, because of fresh ingredients and tasty soups. Except for those kinds of the restaurant, it still has a lot of 24 hours of service convenience stores and fast food restaurants like 7/11, family mart, and McDonald. Being at NTNU, food has never been my problem when I must work hard with my thesis at midnight. As same as the main campus, Shi-da night market is next to the campus with the crowd of tourist from many countries every day. I often go there to have a little party with my friends. If you are the food lover and looking for the university that shapes your bright future career, why do not consider NTNU as one of your choices? Let become a part of the NTNU family and discover new tastes of Taiwan.
Source of the materials – the office of international Affairs. http://ap.itc.ntnu.edu.tw/istudent/oia/commonstyle.jsp?sno1=2014082602&sno2=2014082610&sno3=2014090502, April 29,2020.