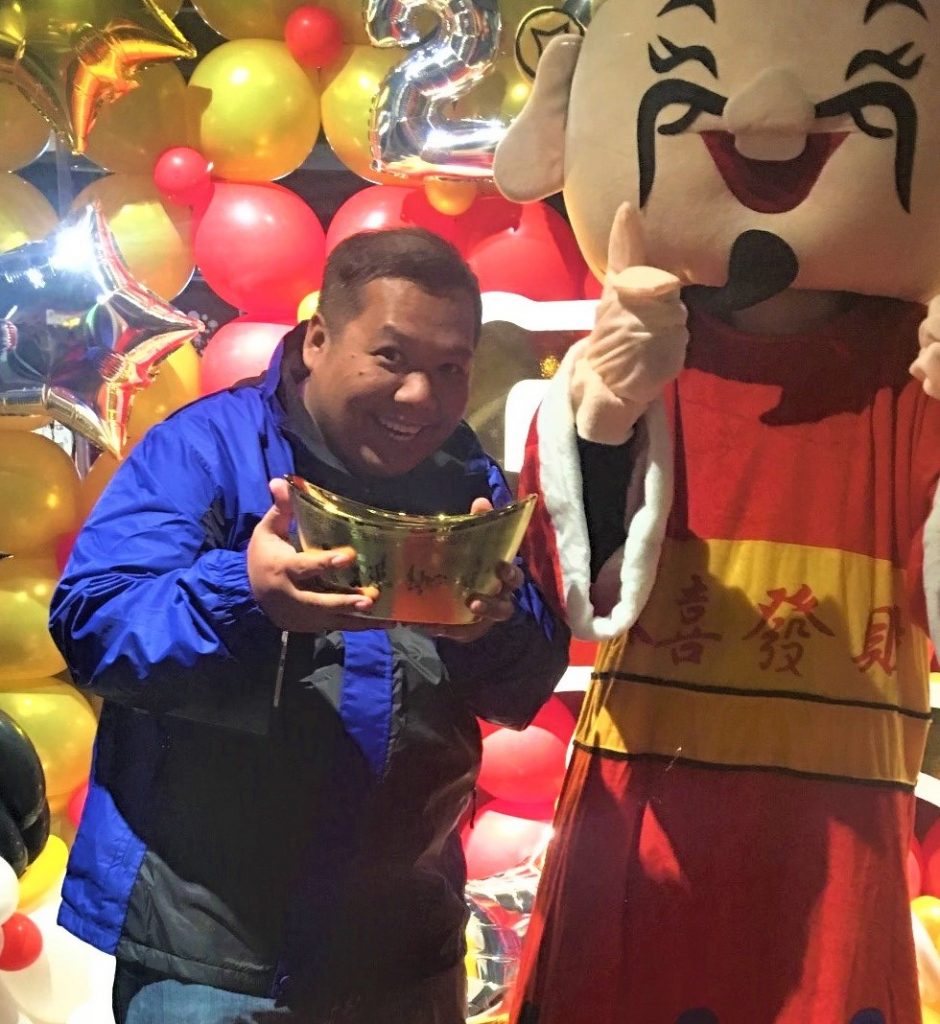 Doctoral Program of Mathematics
How NTNU Showed Us Her Love
          From the moment that we moved in to our dormitories, we immediately knew that NTNU looked out for our wellbeing. Facilities were well maintained, there were a lot of places outside the dorm where you could study. Internet was fast and reliable in the entire campus.  We had access to the gym, and to the track and field oval, also, there was always the school clinic to make sure that our bodies were on the peak of health.  Library hours was something new to me as it was not just extended during the weekdays, but it was also open on weekends, this was really helpful to us. 
 But she was not yet done, when I tried to borrow a book from the library, imagine my surprise that it was issued to me for the entire semester.  When the book is available at libraries in the other campuses, they can deliver the book to our campus just to ensure that you had what you needed to study.  Even our mental health was also assessed, they wanted to make sure that we are coping up with student life in campus.  We had to make sure that we were in the best shape especially if the professor takes you on a hike after the orientation on your first day in class.
          The staff of the Office for International Affairs were all very helpful to foreign students in many ways.  Sometimes, I approach them for language assistance on official documents because Google translate proved to be less helpful in most cases. One time when one of the international student got sick, I called up the office to ask for help in locating the nearest facility or doctor that we could go to have my friend checked up, not only did they provide us with directions, they also called up the facility, explaining to them our concern, making sure that we will be taken cared of once we got there, hence it was a very smooth experience that I am sure made my friend recover faster.  The OIA also never ceases to encourage us to share our culture to the world, they have organized a lot of programs to let us do so.  But what is more interesting is how they wanted us to experience Taiwan, its culture, its traditions, its people.  There were a lot of host-family programs and cultural activities that were done just so international students could have a deeper appreciation and understanding of the country. 
         NTNU also made sure that we will be able to survive on our own while we are here.  As an international student, part of the challenge is understanding what the vendor is trying to tell you when you are buying your milk tea, or your chicken pie, or your manthao, and all the other yummy things that you could eat.  Of course, you cannot rely on just pointing out the pictures or using your online translator to get along on your everyday life in Taiwan.  Having a Mandarin Training Center meant that international students had the opportunity to learn the Chinese language from the very best.  To start with, the language was not a problem for me because I graduated from a Buddhist run Chinese school in the Philippines.  One of my goals was to be able to brush up on the language since I was already here.  I decided to take the mandarin classes offered to us, this was facilitated by the Department of Chinese as a Second Language (DCSL), and together with my fellow international students from the Philippines, we enrolled in the Basic Chinese class.  That was when I had my first rejection at NTNU. On the first day of class, the teacher asked us "你叫什麼名字? "to which I quickly replied, out of instinct, "我叫, 巴人俊"。  And so, the teacher said, you don't belong here, I am promoting you to the next level and asked me to transfer to the elementary Chinese class.  When I entered the class, the teacher said, today since it's the first day, I am going to gauge how much you have learned Chinese, kindly write a 100-word essay introducing yourself.  After I read what I wrote, I was again told that I did not belong in the class, I was promoted again to the advanced class and was asked to come the next day for it.  Unfortunately, my schedule did not fit well with this and so I had no choice but to discontinue the class in favor of my major courses.
But NTNU was not giving up just yet.  We were informed that the OIA would be opening a one-on-one mandarin tutorial at the Gongguan campus, where our department is located. We did not have to go to the main campus to avail of this, plus your preferred schedule will be matched to an available tutor from a pool of experienced students from the DCSL or the NTNU International Youth and work from there. This was the perfect arrangement for me and so I quickly signed up for the program, and two weeks after, I already had my first session with my tutor.  She was very professional, gauged first my level of Chinese, asked my expectations after our tutorial sessions, and of course gave me assignments to answer and hand in the next meeting.  She corrects my way of speaking and writing, telling me that although I may have the correct meaning in mind, but the way it's written tells the reader that it was done by somebody who was not a native speaker of the language, so she wanted me to develop and reach that level where they would be unable to tell that what they are reading or listening to was done by a foreigner; that became my definition of Chinese proficiency.  This was really one program of the school that proved very beneficial to me personally.
That Joyful Feeling
          A balanced student life is essential to every international student at NTNU. Maintaining a healthy mind and a healthy body was essential for study, but as they say it can't be all work and no play.  And there are a lot of things that you could do to take your mind off studies for a while and take a breather.  There is of course campus led activities that encourage the international students to participate in. It was not always typical activities that you would think of that can be done in Taiwan, we even had a Christmas Party hosted by the OIA! Yey! Of course, we were also able to participate in the annual Chinese New Year party organized by the OIA as well.  Our own Mathematics department also sponsored a gathering of all its graduate students, both local and international, so that we get to know each other and be able to socialize.
          If you prefer to be alone, then you can always go out at the back of the Gongguan campus, take a walk, or ride a bike at the Guting Riverside Park.  Enjoy following the river, being greeted by different birds chirping, and the many colors of flowers that are in bloom. During my first months here, before the weather turned cold, the other Filipino students would organize a bike ride during Saturday afternoons, we would ride our bikes to Tamsui just to watch the sunset. We were eventually joined by our friends and classmates from Vietnam, and Indonesia.  So vibrant was the chemistry of the international students that we were able to organize a barbecue get-together during the time of the moon cake festival.
Truly, you will find a new home in NTNU, I just wish that more people from my country get to experience what I had experienced.  It was one of the biggest decisions that I made in my life, and I am really happy that I made the journey to NTNU.  Would you like to feel her love too?
Link Article by Juliano S. Parena Jr. " My NTNU Love Story", http://ap.itc.ntnu.edu.tw/istudent/oia/commonstyle.jsp?sno1=2014082603&sno2=2014082704&sno3=2014082705